If you have ever wanted to try yoga, but you weren't really sure what it is all about - then this is a great course to introduce yourself to the many benefits of yoga - mind, body, and spirit.
Jumpstart your yoga practice and dig into many different aspects of yoga, including asana (physical practice), meditation, and self-reflection in a five-day course that will take you only 30 minutes a day.
This course is all you need to tone, strengthen, and lengthen the muscles - plus feel the mindful and emotional benefits of yoga.
This course is doable, fun, and appropriate for all levels of physical fitness.
In only five days, you will feel the power that yoga can bring to your life. Dive in, and see what it is all about!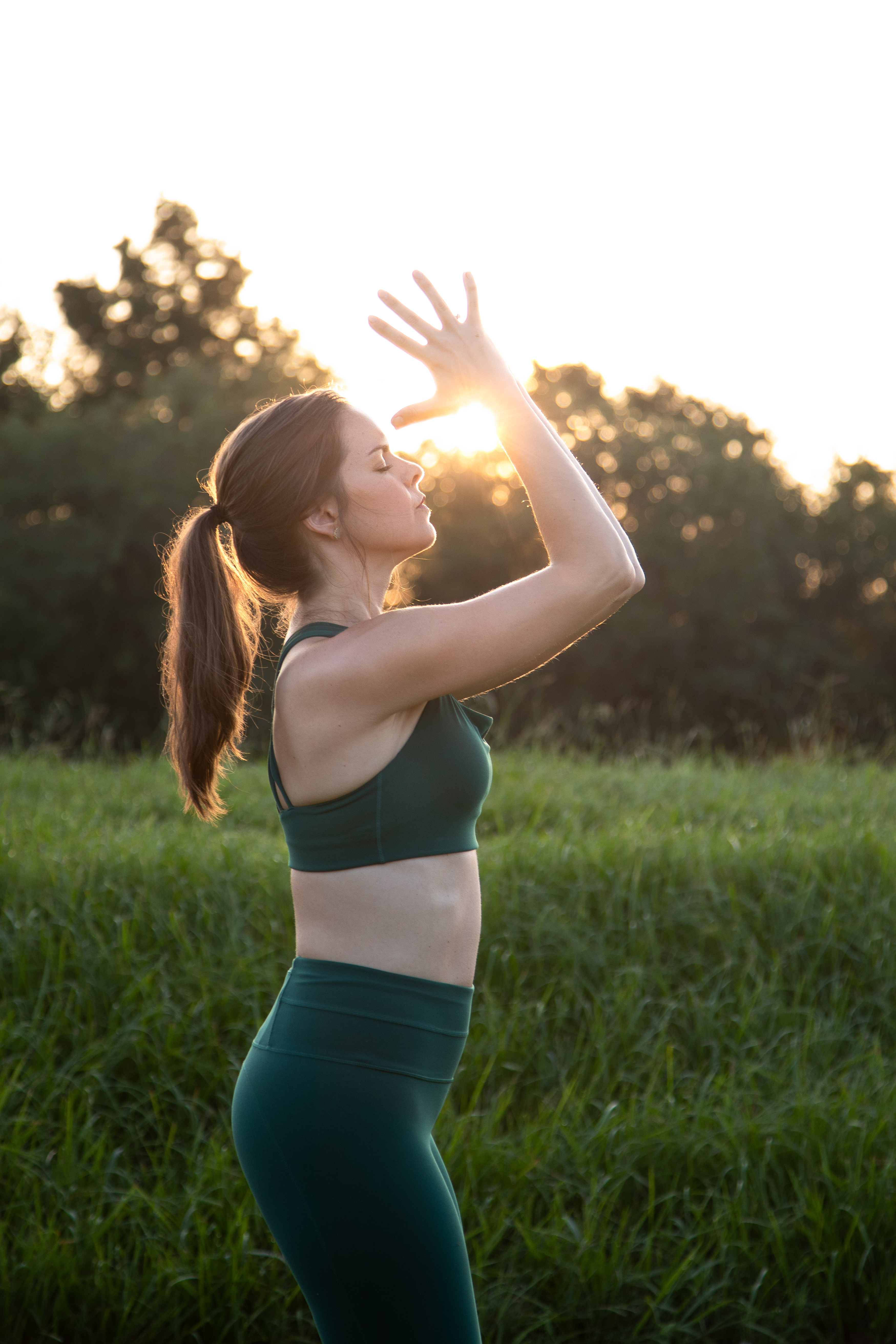 Hi, I'm Nicole Schoolfield
I am the owner of Be EXTRA Yoga, and a certified yoga instructor, writer, speaker, wife, and mama. 
   My yoga company, Be EXTRA Yoga, began through my own struggles and search for fulfillment. Yoga became my tool for connecting to the extraordinary within myself and finding the extraordinary in the world around me. Now, it is my mission to help others do the same!
   I teach vinyasa flow group yoga classes, meditation, and breathing techniques in weekly classes in the New Orleans area and online. I also teach private yoga sessions, small group classes, office yoga, conference presentations, and mini-retreats for organizations. In my Mindfully Eliminating program, I combine yoga and meditation with anti-inflammation month-long elimination food programs to help people dismantle unhealthy relationships with food, lose bloat, sleep better, and find more energy than ever before.
   Visit my website at www.beextrayoga.com to learn more and to inquire about classes. Follow me on Facebook at Be EXTRA Yoga with Nicole Schoolfield for free weekly meditations, inspiration, and stories about how I put yoga to work in my own life.